Living Partnerships
with Growers
GURKENPRINZ actively nurtures its partnerships with 15 chosen farmers in the local region and in eastern Austria. They form an important pillar of the company.
It is only a long-term and reliable partnership that enables sustainability and also offers assurance of quality. The close cooperation makes it possible to guarantee regional procurement security, traceability (seamless control from the producer of raw ingredients to the consumer), harvesting of fresh products (short processing chain) and originality.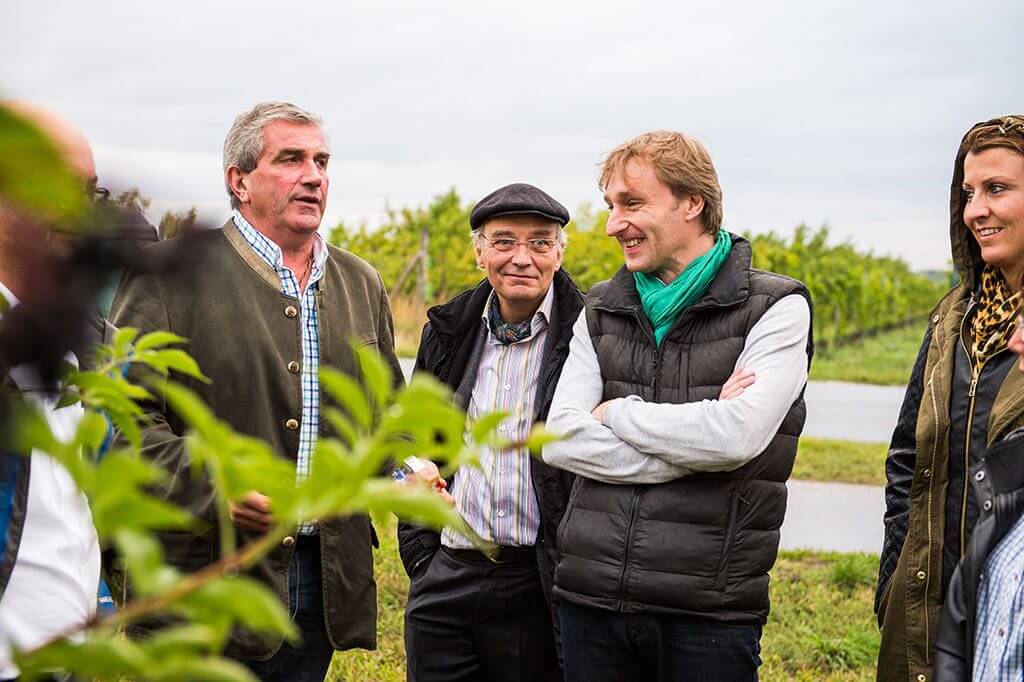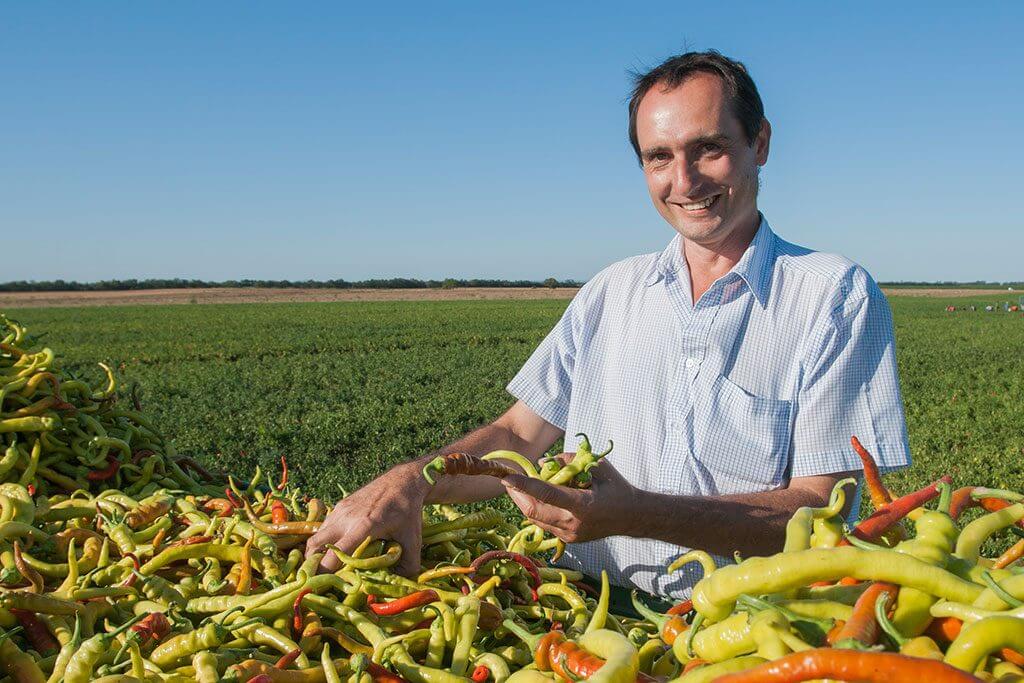 Seewinkel, Burgenland
7163 Andau, Hansaggasse 67
T: +43 2176 38 88
In northern Burgenland – close to the "Bridge of Andau" – lies the family farm of Martin Fangl. Inherited from his parents in 1989, the agricultural business has been successfully cultivating vegetables since its very beginning. By growing several experimental varieties, Martin Fangl eventually succeeded in achieving the quality that is best suited for sour pickling: A gherkin that remains crunchy even after it has been prepared for bottling.
As a partner of Gurkenprinz Burgenland, Martin Fangl is a "Leitbetrieb" – a leading agricultural company that, like all the other partners, focuses on "integrated production" in vegetable cultivation. The raw produce for the premium pickled delicacies of Gurkenprinz Burgenland are harvested freshly every day – the harvest period lasts from the middle/end of June to the end of August. The gherkins are then sorted by size every evening at the company's farm premises. In order to keep the time between the harvest and the journey into the jar as short as possible, they are transported directly to Südobst, a fruit and vegetable processing company in southern Burgenland, the same night.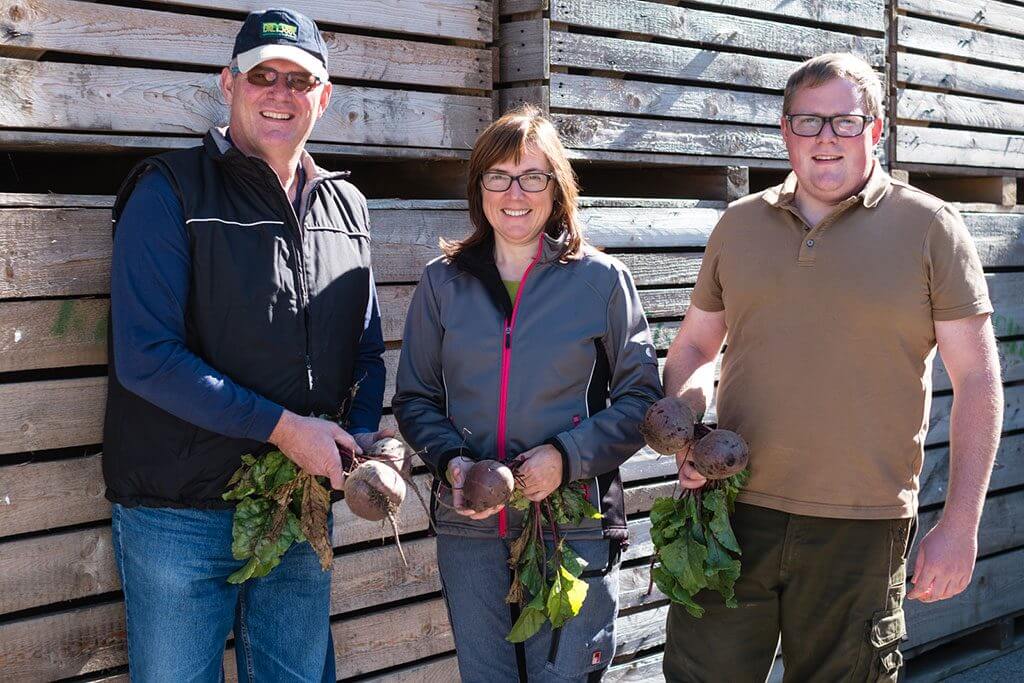 Weinviertel, Niederösterreich
2042 Guntersdorf, Grund 32
T: +43 2951 33 83
Farmer Johann Rohringer is convinced that the best way to build up humus in the soil of his fertile land is through greening. This in turn is evident in the consistent yield of subsequent crops. The Rohringers rely on root crops and thus a very humus-consuming crop rotation that loosens up the greening crops. They grow a green cover prior to potatoes and sugar beet, and even prior to planting malting barley.
Johann Rohringer is delighted with the many greening options available and chooses the most suitable one each year depending on soil conditions, crop sequence and amount of rainfall. Together with his family, he cultivates 120 hectares of farmland and specialises in growing potatoes and vegetables. Südobst Stegersbach purchases red beet from the Rohringer family and refines this excellent raw produce into beetroot salad.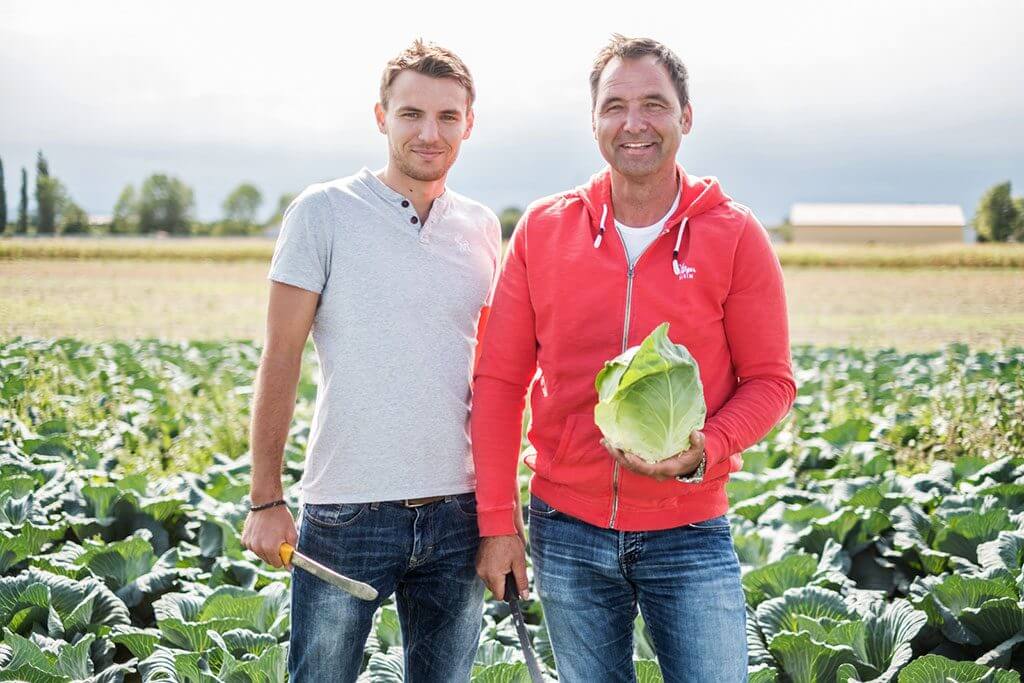 Partner
JOHANN UND JOHANNES KUMBOLDER
Niederösterreich
2440 Reisenberg, Heldenplatz 23
T: +43 664 401 05 99
Johann and Johannes Kumbolder operate an agricultural family business engaged in direct marketing within the Lower Austrian cabbage region of Reisenberg-Seibersdorf. More than 20 years ago, the family began to specialise in the production of cabbage used for Sarma – Kiseli Kupus. This has a great tradition in the Balkans and is also becoming increasingly popular in Austria.
It is a long journey however, from the cabbage seed to the cabbage roulade. Every single stage involves a great deal of manual work, as this is the only way to ensure the high quality standard of Kumbolder cabbage. Freshly harvested, it is purchased by Südobst from August to November.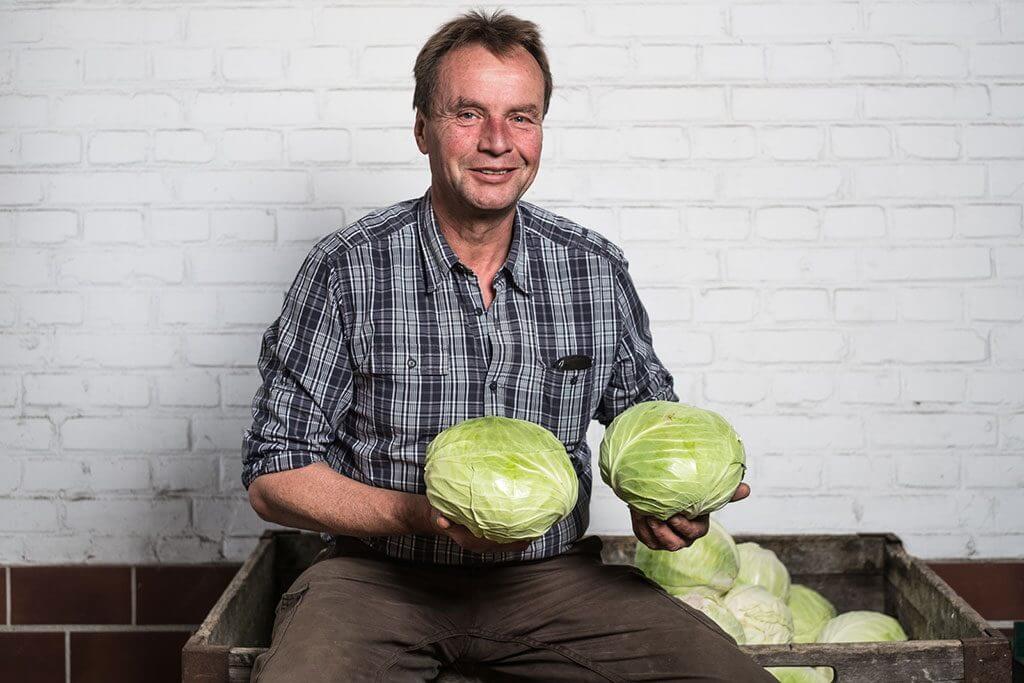 Niederösterreich
2444 Seibersdorf, Marktplatz 11
T: +43 2255 6440, +43 676 703 69 07
Already in its 3rd generation, the Wildt family farms grain, cabbage and pumpkins on their fields around Seibersdorf. Nora Wildt started selling home-grown Sauerkraut and eggs from her farm more than 40 years ago. What started in a small room back then has developed into a flourishing farm shop with a wide range of regional high-quality agricultural products.
With the Johann Wildt family, Südobst has found a competent and reliable business partner. The cabbage which is harvested by hand and freshly cut is refined immediately afterwards in Stegersbach.
Partnerships in Agricultural Research
and Development
GURKENPRINZ Burgenland GmbH is actively committed to research and development and is a partner of the following educational institutions:
Höhere Bundeslehr- und Forschungsanstalt für Gartenbau Schönbrunn
University of Natural Resources and Life Sciences, Vienna (BOKU)
ReinSaat KG
Thus, in the medium term, it became possible to double the cultivation areas especially for peppers and chilli pepper crops, and to grow various special varieties such as Piri Piri, Kusburnu, Turunku Spiral, De Cayenne, Oranger and yellow cherry in the open field. Projects are also underway to reduce the use of chemical pesticides and to substitute them with beneficial organisms.