Classics
Er geht frühmorgens schon aufs Feld.
Das er mit Liebe gut bestellt.
Es ist die Arbeit seiner Hand.
Die Verbundenheit zum Burgenland.
Zu Stegersbach, zu der Provinz:
Dafür steht der Gurkenprinz.
Early in the morning he sets out for the field.
Which with love he tills well.
It is the work of his hands.
The bond to Burgenland.
Here's to Stegersbach and to the province:
This is what the Gurkenprinz stands for.
And now the Gurkenprinz tells us about his products:
Gherkins
Pickled gherkins enjoy a great tradition here in Burgenland: especially around Lake Neusiedl, cucumber plants feel very much at home. Crucial for optimal growing conditions are the night temperatures, which in this area are below 20 degrees. During the harvest season of July and August, the picking is still done by hand and for the most part without any mechanical aids. A particularly challenging job, especially when it is humid and warm. For me, however, it is the highlight of the season!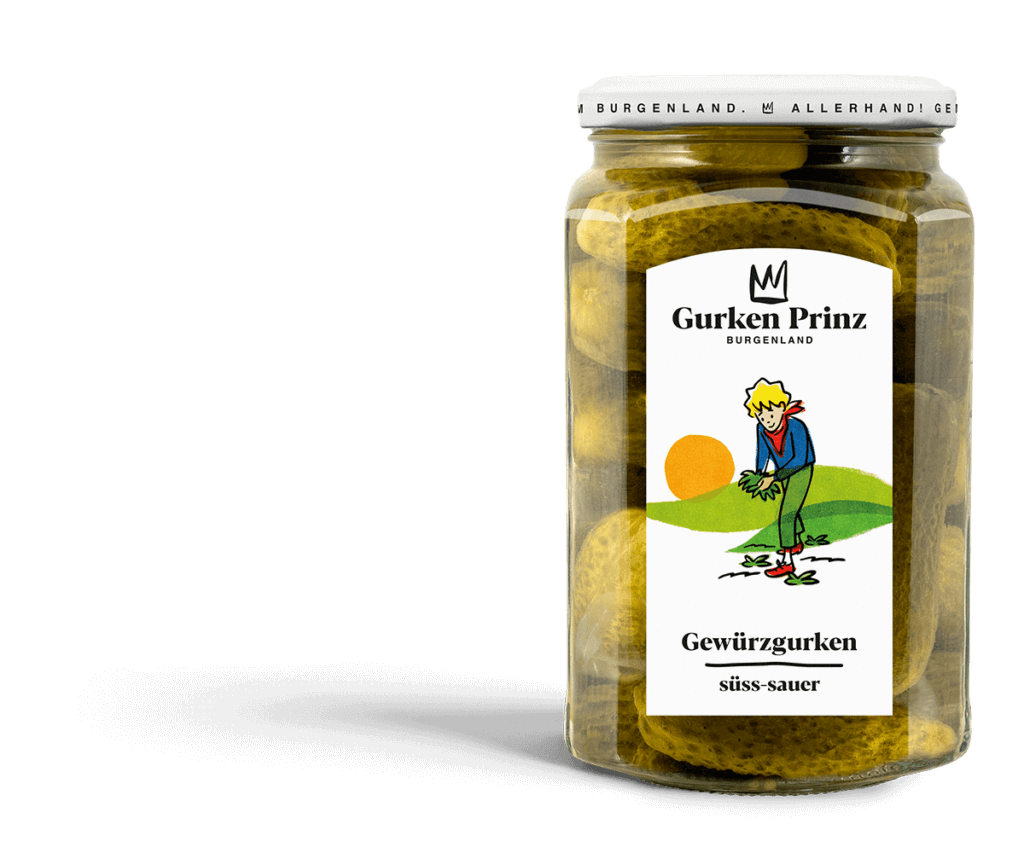 Chilli Peppers & Paprika
In 2005 I started to cultivate large plots of peppers and chilli peppers in the Seewinkel region on Lake Neusiedl. The many hours of sunshine offered by the Pannonian climate provide ideal conditions for growing peppers, chilli peppers and chillies. The vast fields of our farmers are a particularly beautiful sight: Not only during the flowering season, when the white sepals vibrate with the buzzing of bees, but also at harvest time, when the lushly draped plants reveal the splendour of the red, green and orange pods.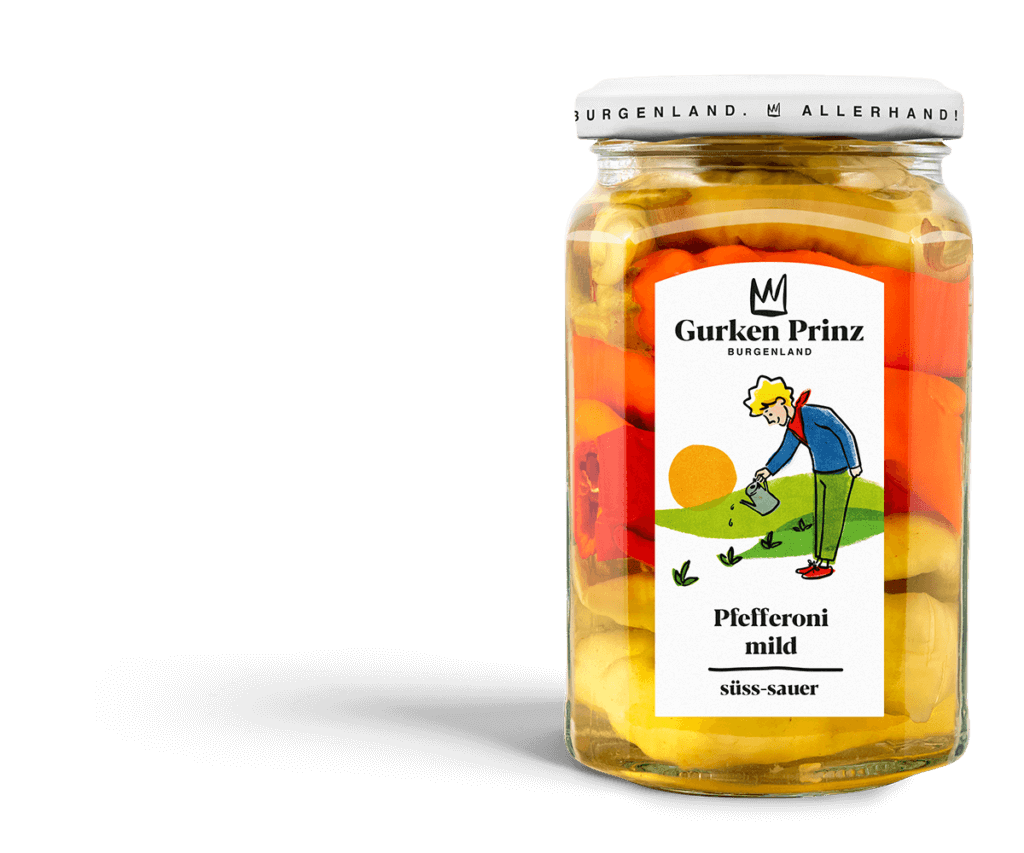 Salads
The selection of my salad palette is very much defined by the Austrian cuisine from the time of the monarchy. I have embraced the basic idea of our region of harvesting and pasteurising salads in autumn in order to be able to enjoy a delicious greeting from the warm season in winter. The vitamins and ingredients of the raw products are largely preserved through low-impact pasteurisation times and by minimising the stress caused by mechanical processing. Good news for genuine gourmets!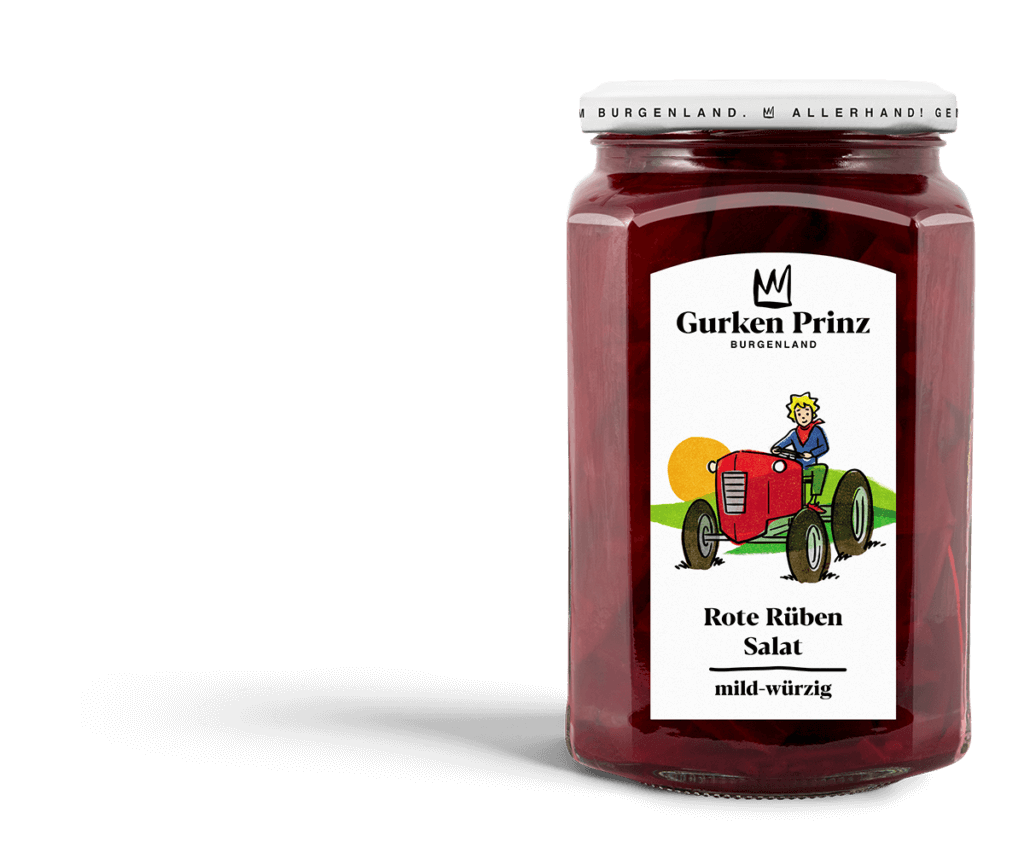 Pickled Specialities
Pickled specialities are my culinary playground. It is a pleasure to demonstrate how wonderfully refined vegetables taste and how varied and sophisticated their preparation is. The basic ingredients for this product line are sourced from the regions where they thrive best. To this end, I also occasionally like to travel, including to exotic regions. When processing, I put traditional recipes to the test as well as new flavours: Worth trying!