Saure Spezialitäten
Die Sauren Spezialitäten sind meine kulinarische Spielwiese. Es ist eine Freude zu zeigen, wie wunderbar veredelt Gemüse schmecken und wie vielfältig und raffiniert die Zubereitung ist. Die Grundzutaten für diese Produktlinie stammen aus jenen Regionen, in denen sie am besten gedeihen. Dazu begebe ich mich auch gerne mal auf Reisen, auch in exotische Regionen. Bei der Verarbeitung erprobe ich traditionelle Rezepturen genauso wie neue Geschmacksrichtungen: Unbedingt probieren!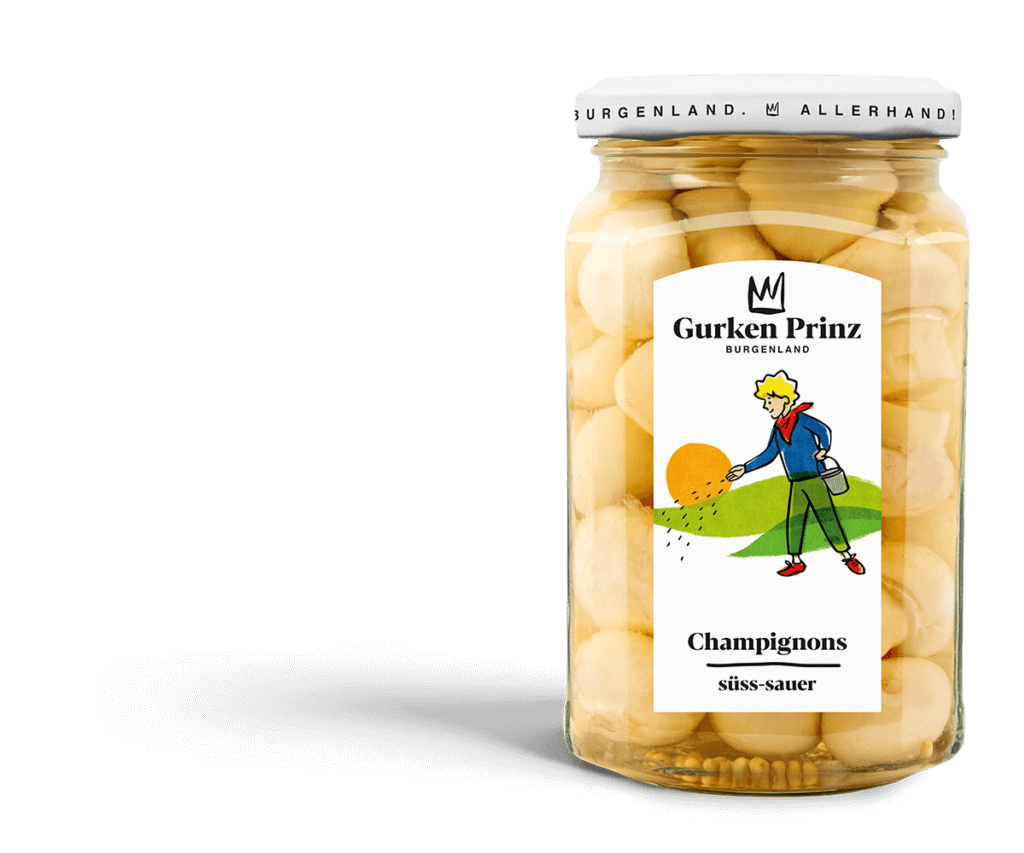 Champignons
Champignons up to 25 mm find their way into this little jar. Like asparagus, mushrooms are a very delicate vegetable that I process gently in order to preserve their intrinsic flavour. I decided to add only a mild vinegar-salt marinade and to round it off with mustard seeds and peppercorns. The flavour: a poem!
Glass size: 370 ml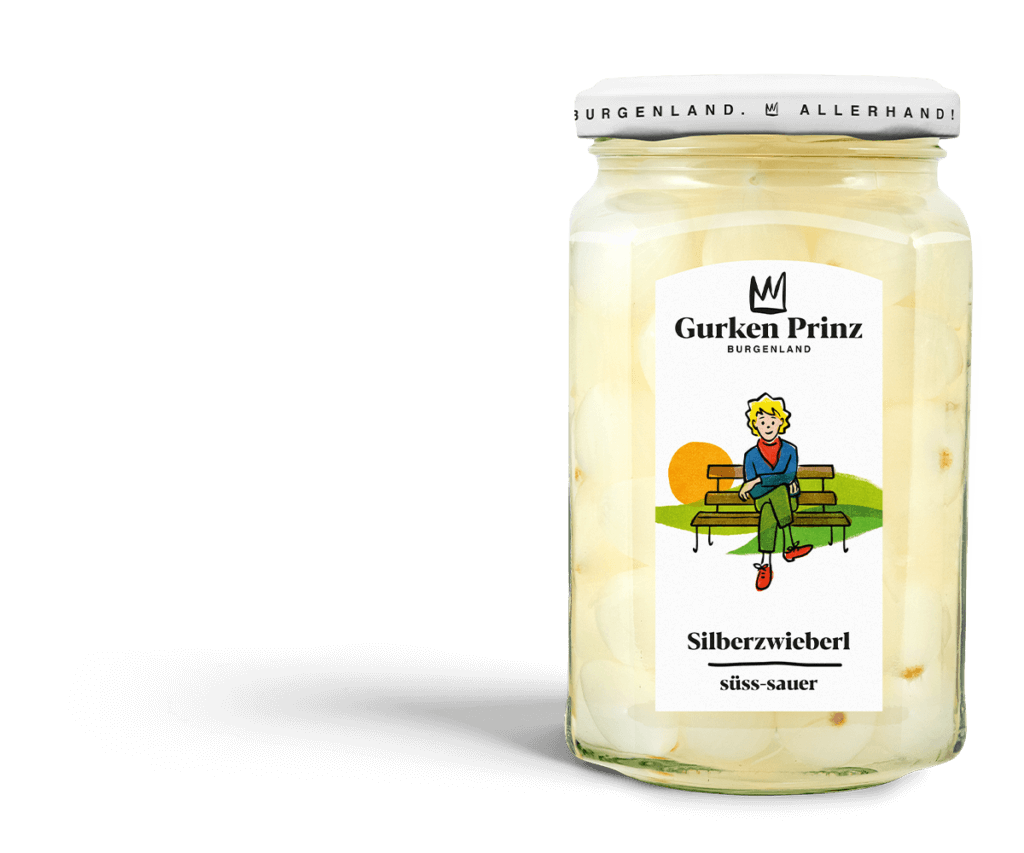 Pearl Onions
The slightly iridescent Silverskin onions are the stars in this jar. In a suitable marinade, with a few mustard seeds, they unfold their wonderfully sweet and sour taste. You can place them on skewers or use them in stews, chutneys or sauces, enjoy them with a cheese sandwich or add them to salads.
Glass size: 370 ml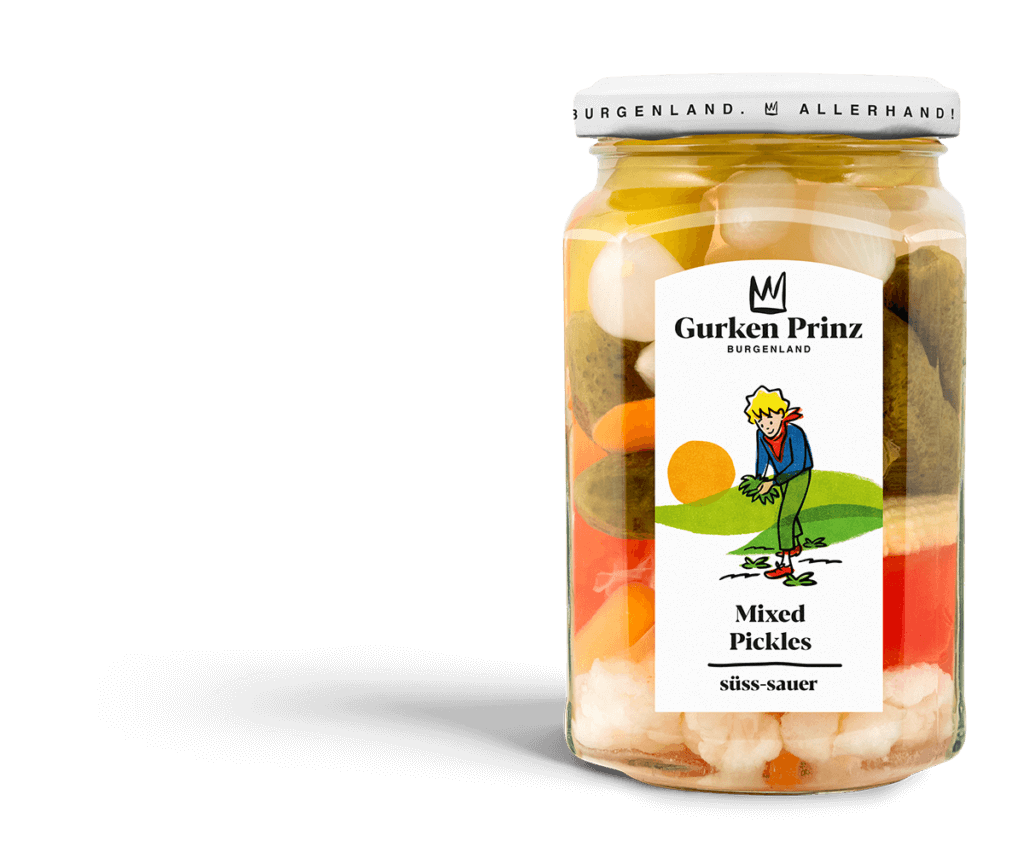 Mixed Pickles
Gherkins, peppers, beans, carrots, Silverskin onions, baby corn … all in a single jar! Hand-pickled in elaborate stages, delicately marinated – a varied delight. And a tempting feast for the eyes in red, green, yellow, orange and white!
Glass size: 370 ml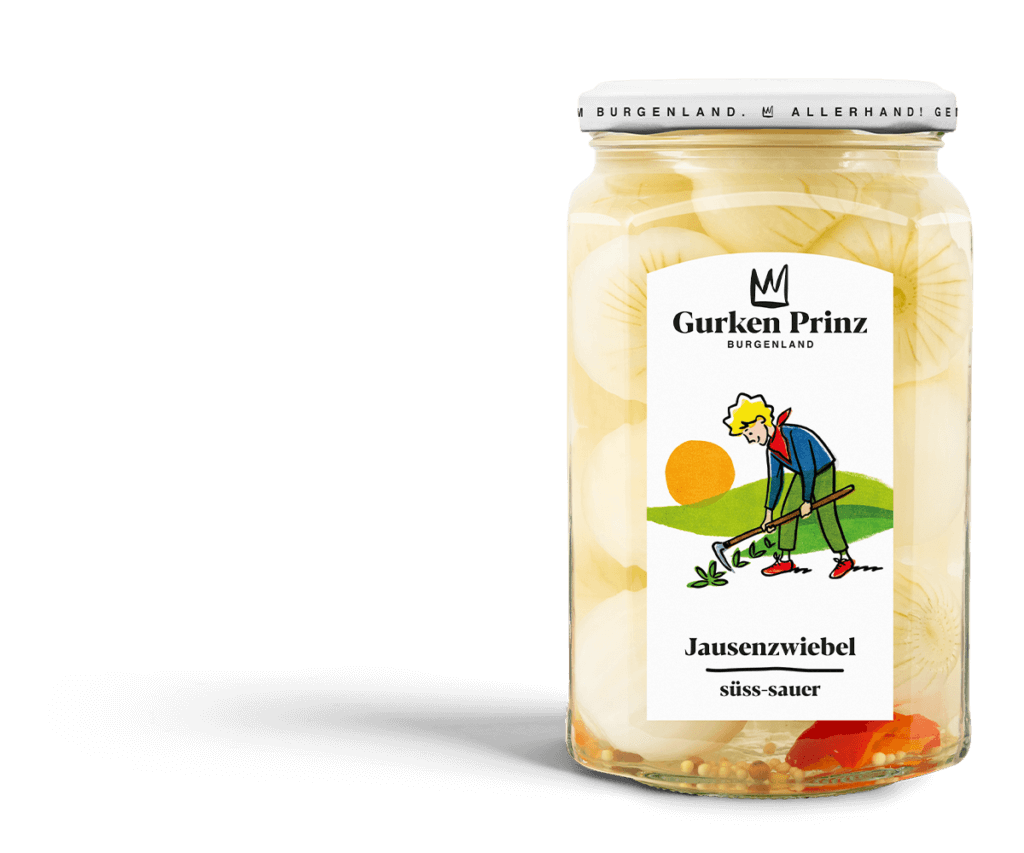 Snack Onion
It takes a great deal of work before my snack onions gently land in the jar: They are cleansed, peeled and blanched by hand. A marinade of spicy vinegar, salt and sugar, as well as a cherry-chilli pepper for added zest, impart an intense flavour.
Glass size: 720 ml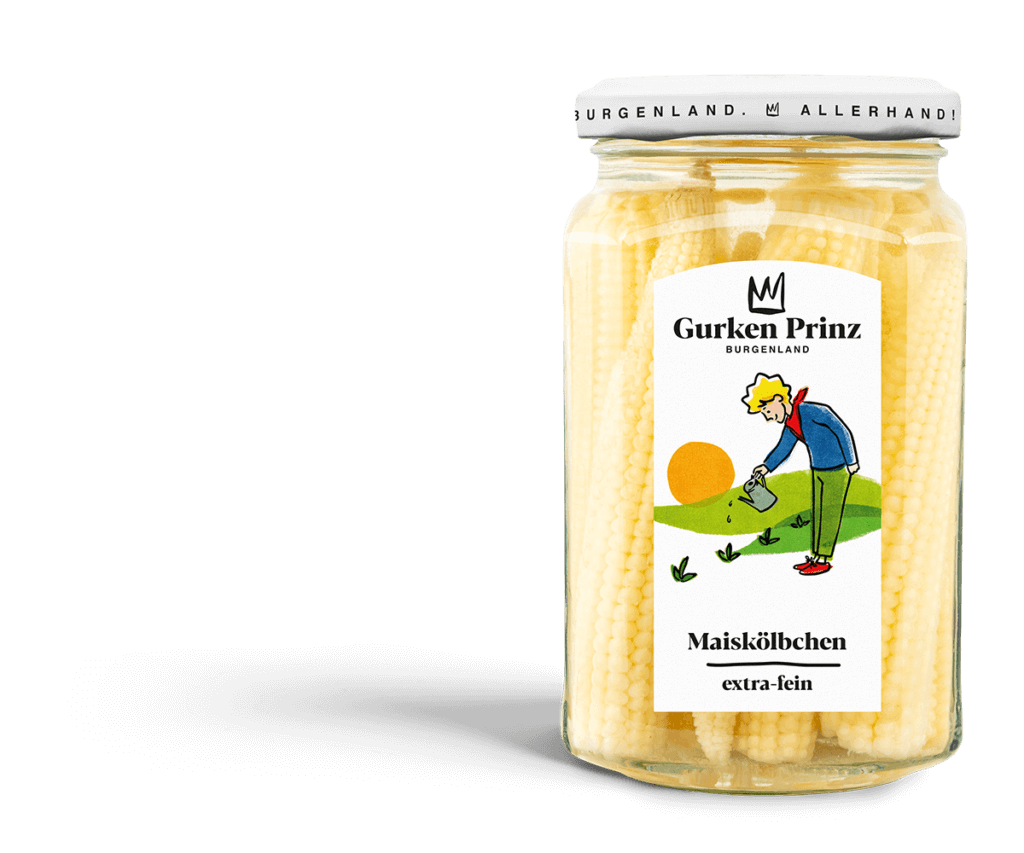 Baby Corn
Our baby corncobs taste floury-sweet and are extremely crisp to the bite. I refine them with peppercorns and a vinegar marinade containing herbs. They are a real eye-catcher in salads or Asian stir-fry dishes. They are also a very popular finger food!
Glass size: 370 ml