Pfefferoni & Paprika
Im Jahr 2005 habe ich begonnen im Seewinkel am Neusiedler See große Flächen Paprika und Pfefferoni zu kultivieren. Die vielen Sonnenstunden des pannonischen Klimas bilden eine ideale Voraussetzung für den Anbau von Paprika, Pfefferoni und Chilis. Die weitläufigen Felder unserer Landwirte sind dabei ein besonders schöner Anblick: In der Blütezeit, wenn die weißen Kelchblätter im Bienensummen vibrieren genauso wie zur Erntezeit, wenn die üppig behängten Pflanzen die Pracht der roten, grünen und orangen Schoten offenbaren.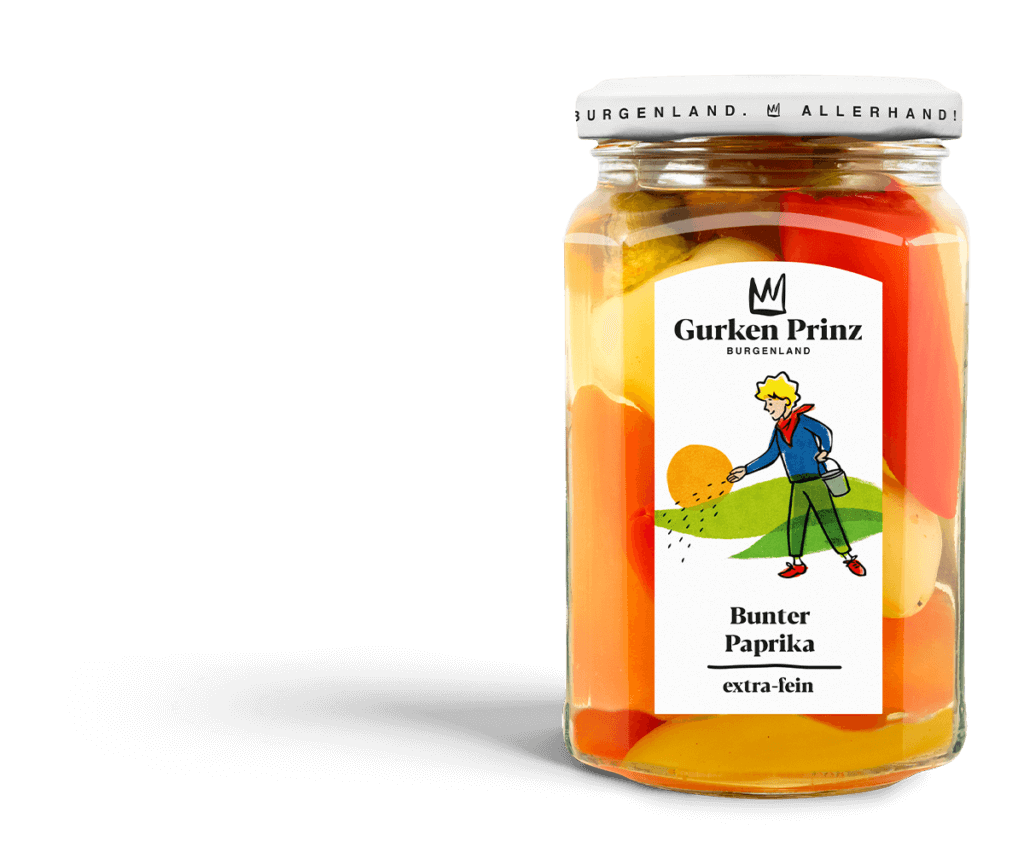 Colourful Peppers
"Tomato peppers", "Apple peppers" and "Mild peppers": this exquisite trilogy is de-seeded by hand after harvesting, quartered and placed in the jar as palate-friendly pieces. The colourful mixture is refined with onion, garlic and a little pepper – for a touch of lasting spiciness!
Glass size: 370ml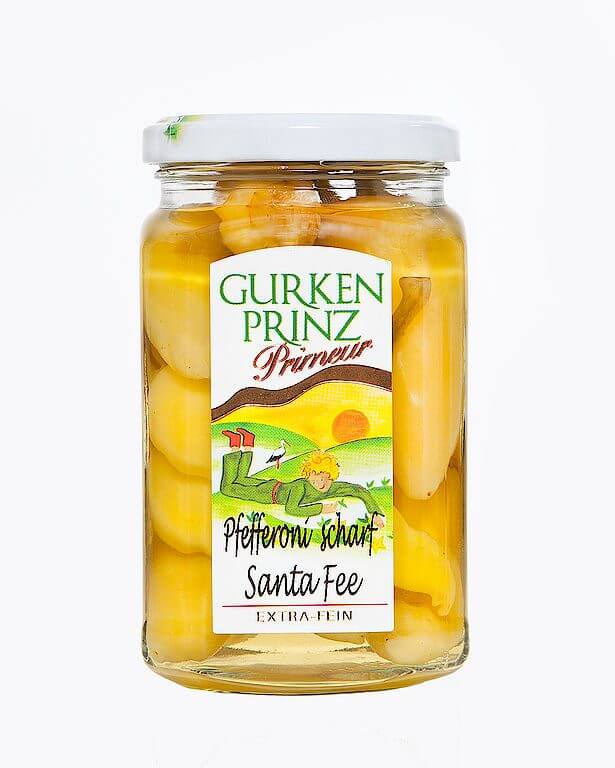 Chilli Peppers, hot, Santa Fe
Chilli Peppers, hot, Santa Fe
The cone-shaped, pale green chilli peppers of the Santa Fe variety should not be underestimated: Harvested in northern Burgenland, these peppers are among the world's hottest varieties with a high intrinsic flavour. Look forward to a powerful charge of the finest chilli pepper heat!
Glass size: 370 ml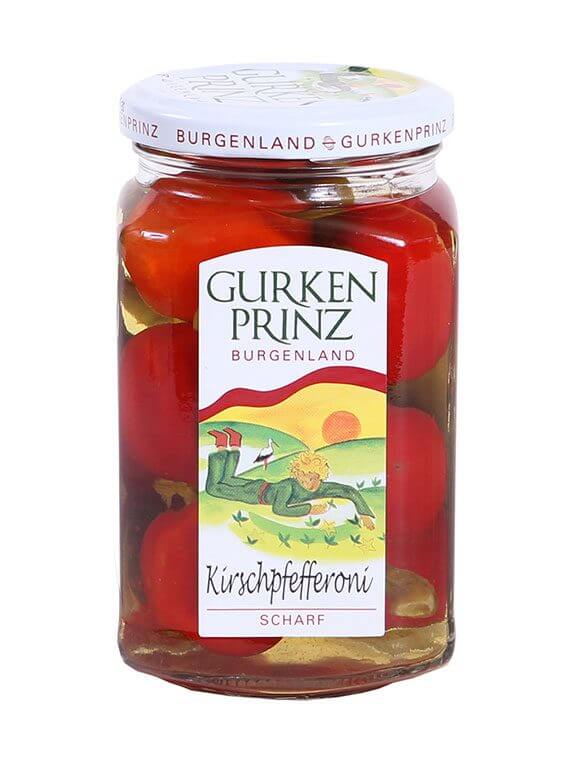 Cherry-Chilli Peppers
The dark red, rich colour of my cherry-chilli peppers makes them a real eye-catcher and at the same time indicates a fiery hot aroma. After harvesting, the heart-shaped cherry-chilli peppers are placed into the jars as they are. They make for particularly effective spicy decorations on any buffet. And of course for an ultra-hot condiment!
Glass size: 370 ml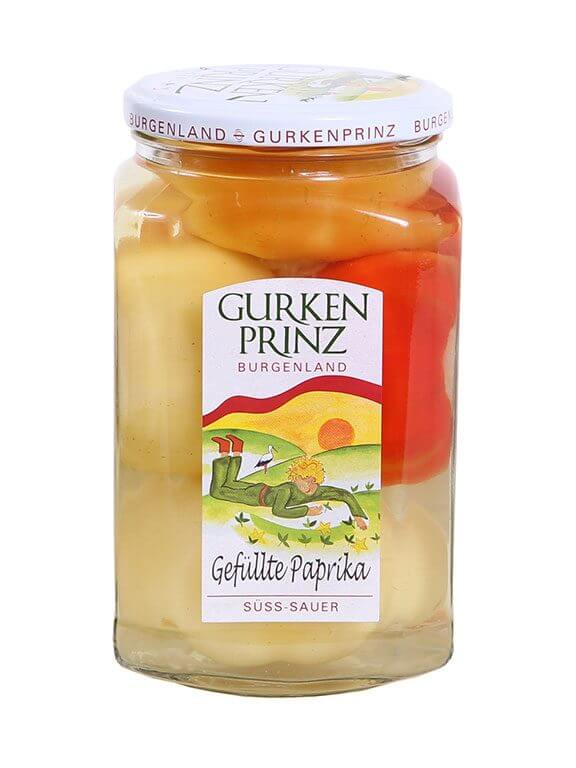 Stuffed Peppers
For this delicacy, first the core is removed by hand, then fermented white cabbage is added. Spicy herbs also give my stuffed peppers that certain something. An ideal side dish for any snack or buffet!
Glass size: 720 ml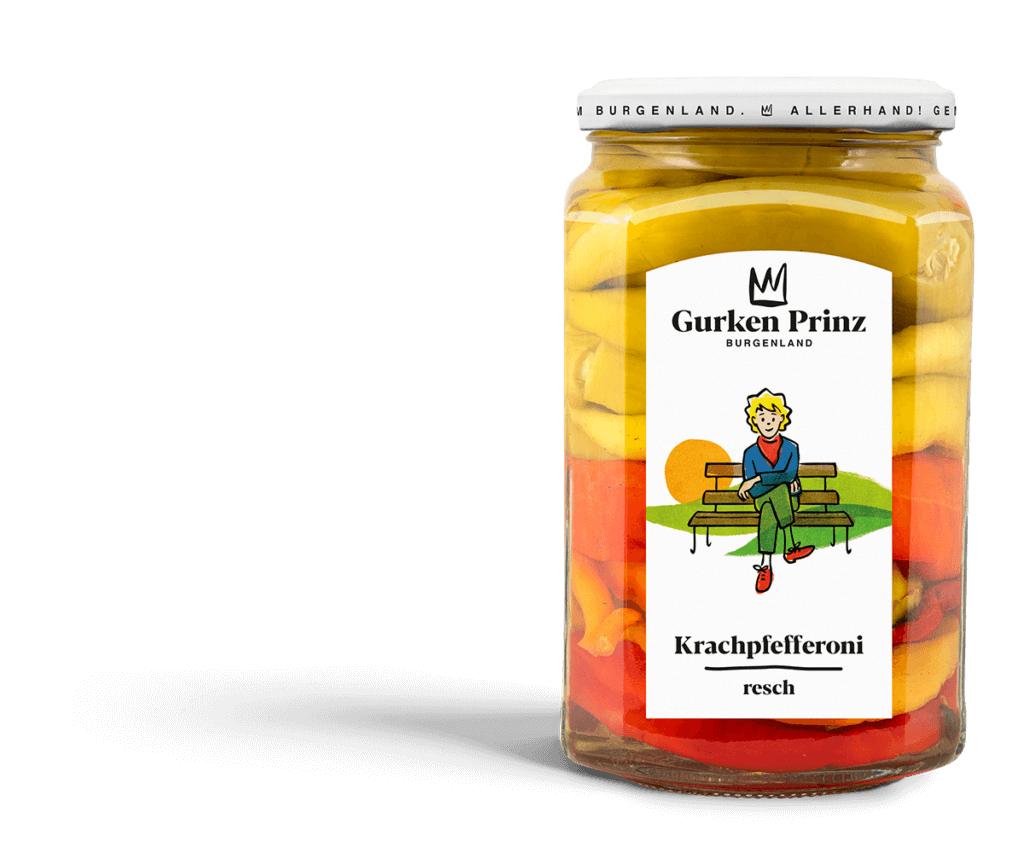 Krachpfefferoni
These rather mild chilli peppers, I harvest three weeks later than all the others. This means: more exposure to the sun, more colour, more ripeness! After harvesting, the fruits are air-dried for seven to ten days. Each one of these spiral shaped chilli peppers can then be placed into the jar by hand: Each jar is unique!
Glass size: 720 ml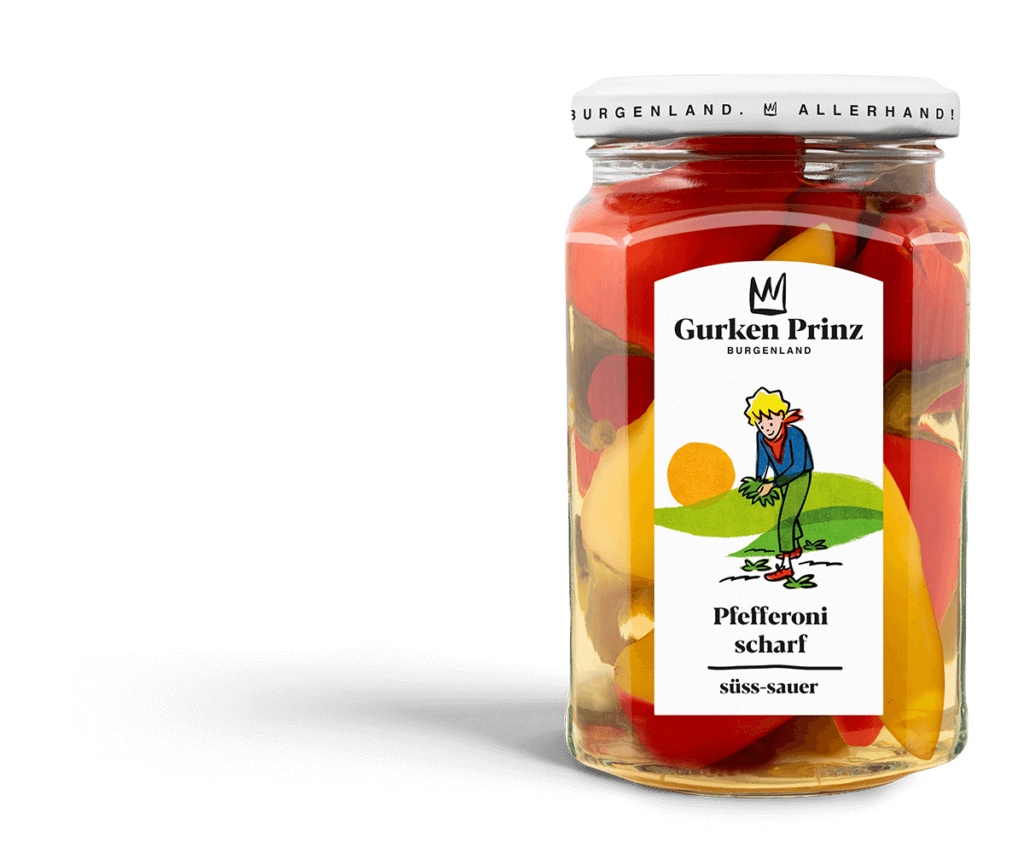 Chilli Peppers hot
The beautiful play of colours of these Pointed Chillies immediately catches your eye. I use a red and a green chilli pepper variety together with Santa Fe yellow chilli peppers. What the three have in common is their natural spiciness and their crispness: A delight to the palate!
Glass sizes: 370 ml and 1700 ml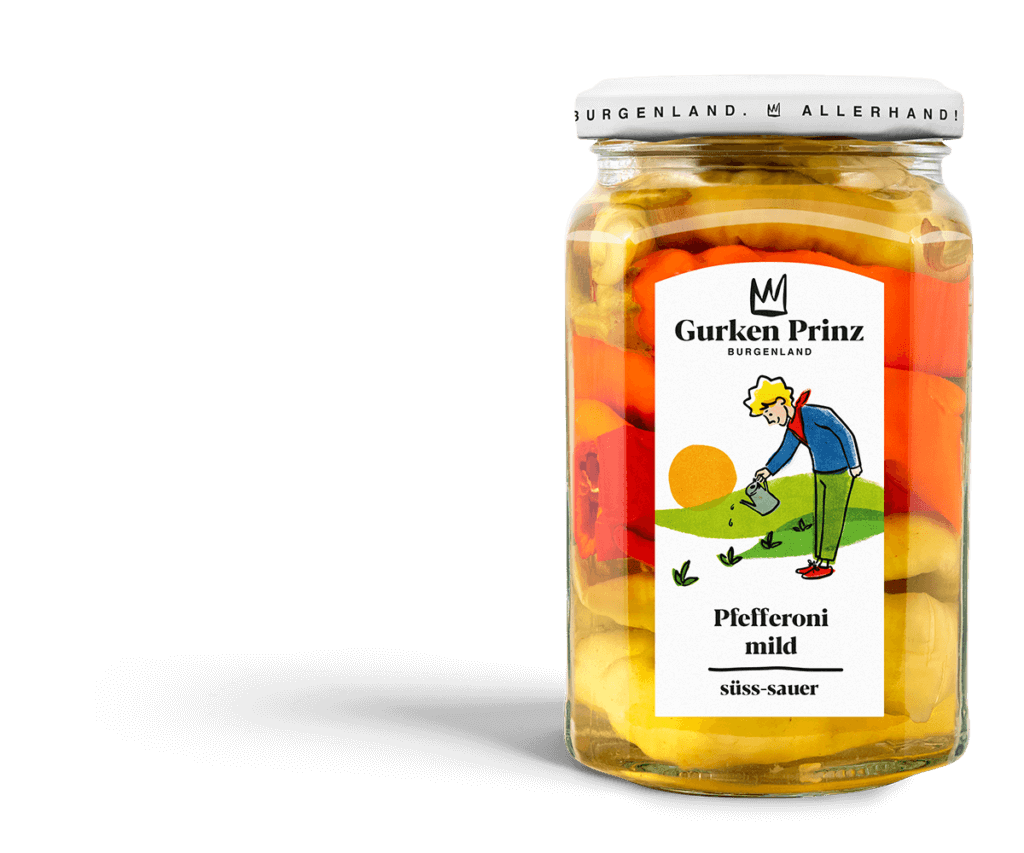 Chilli Peppers mild
Chilli Peppers mild are made from pods that have reached the optimal degree of ripeness. They are harvested by hand and placed into the jar with the greatest care by diligent hands. Yellow chilli peppers are preserved with a neutral marinade. The subtly aromatic Chilli peppers mild are enjoyed by young and old alike!
Glass sizes: 370 ml and 1700 ml