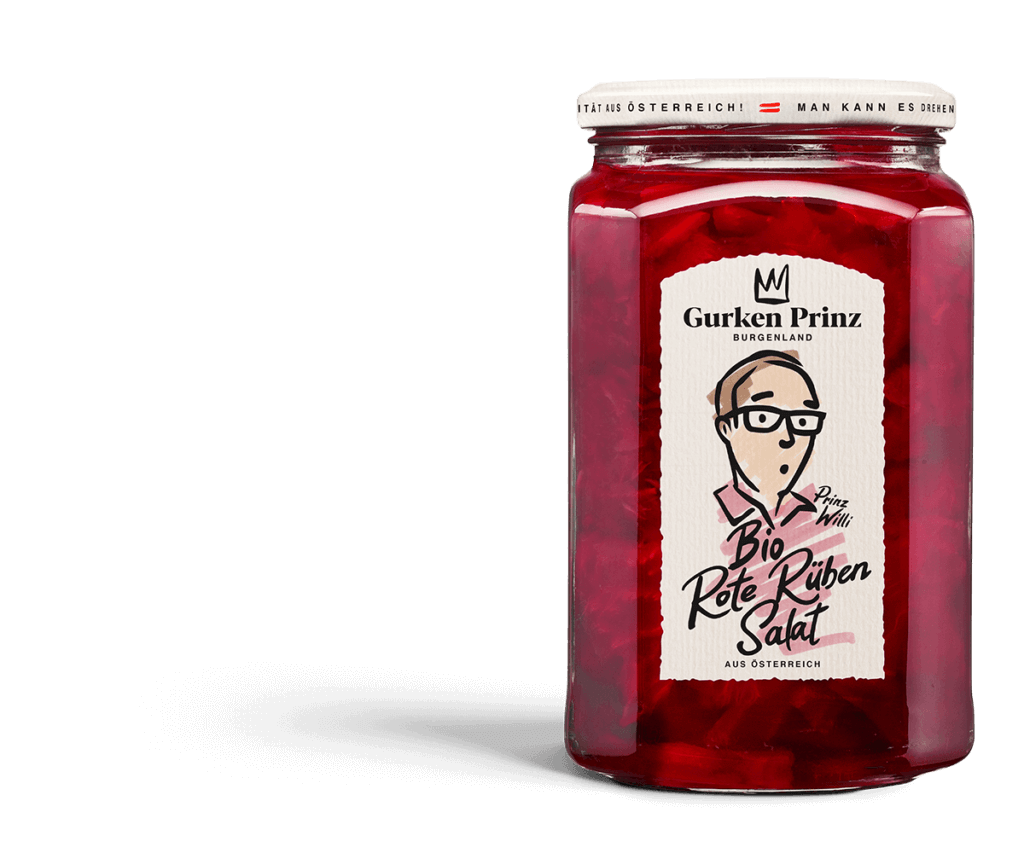 Bio Beetroot Salad from Willi
Bio Beetroot Salad from Willi
Griaß di, I am Willi, Gurkenprinz from Guntersdorf in the Weinviertel. On my fields grow beetroots of best bio-quality! The beetroot, also called red beet, contains a high nutritional value, many vitamins and only few calories. In order to preserve the valuable ingredients, we handle them with the utmost care during processing. For refinement, I use a classic recipe with horseradish and caraway seeds.
Glass size: 720 ml