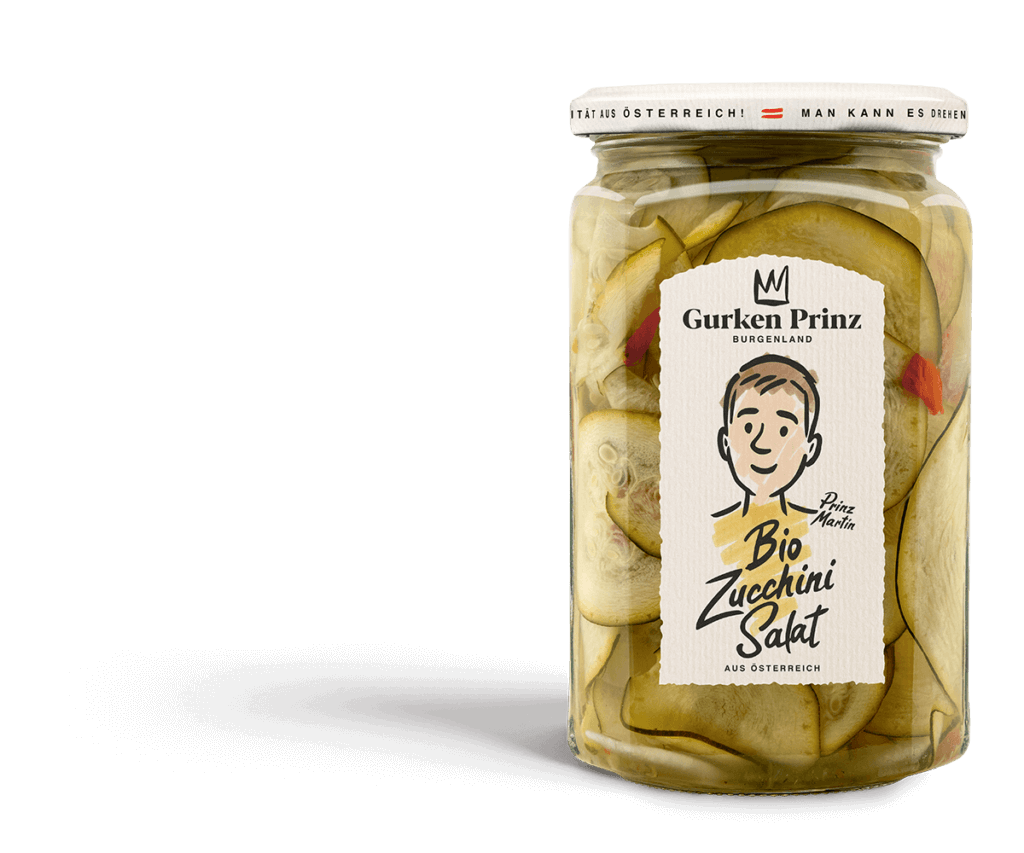 Bio Zucchini Salad from Martin
Bio Zucchini Salad from Martin
Griaß di, I am Martin, Gurkenprinz from St. Andrä im Seewinkel. We Gurkenprinzen are deeply rooted in our local region. That's why only chilli peppers of the best bio-quality grow on my fields. The archetypal chilli – originating from South America – has been grown in Europe in a wide variety of shapes and colours. Our claim is to bring a variation of all colours and shapes of this fiery rarity into the glass.
Glass size: 720 ml